Contact Us
Jonathan Yerasimides MD
Orthopaedic Surgeon
For all appointments and inquiries, please call (502) 394-6341
We are happy to hear from you. Please contact us using the information below:
Jonathan Yerasimides MD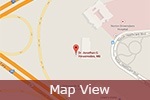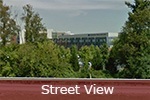 Norton Medical Plaza II
Orthopaedic and Hand Center 9880
Angies Way
Suite 250
Louisville, KY 40241
Schedule Appointment: [javascript protected email address]
Medical Questions: [javascript protected email address]
Schedule Surgery: [javascript protected email address]
Click here for driving directions and location map.
Orthopaedic Surgeon with specialized training in surgery of the hip and pelvis. By concentrating on hip and pelvis reconstruction...
Top hip replacement surgeon in Louisville in the August 2011 edition of